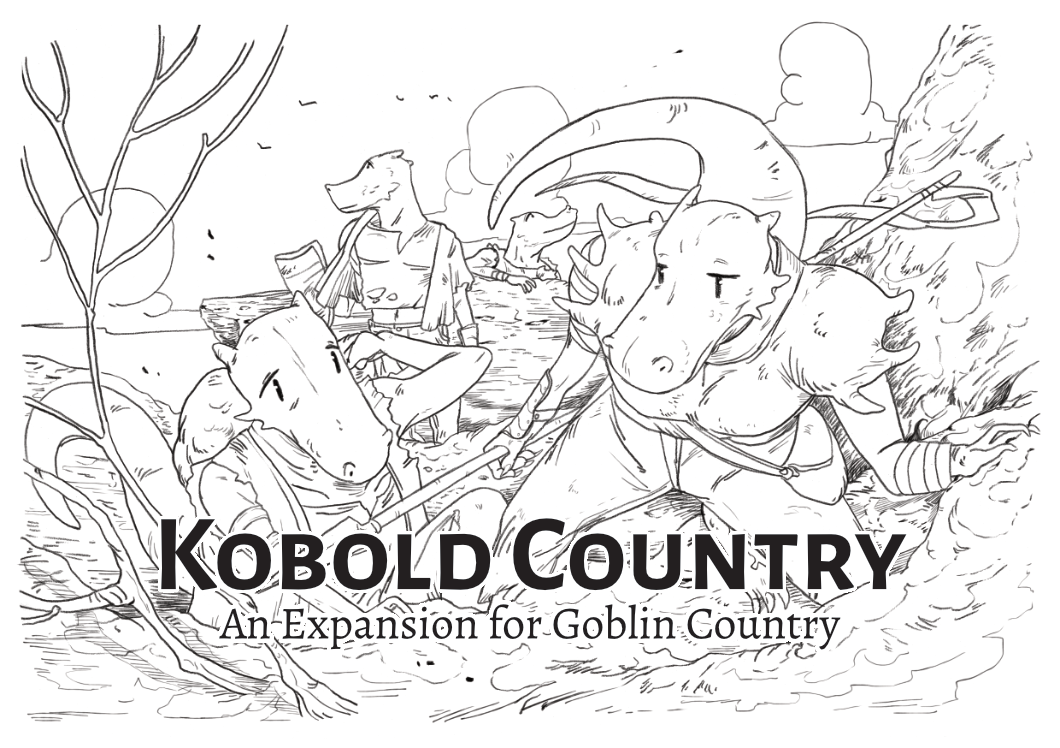 Kobold Country: A Goblin Country Expansion
A downloadable expansion
Get this expansion and 1 more for $15.00 USD
View bundle
It is the hidden desire of most kobolds to be free. In their valley fortresses, squirrelled away in the dark and fiery corners of the world, they live in relative safety beneath the winged shadows of their rulers. But some brave, foolhardy or enterprising kobolds strike out into the world to find freedom, and it looks like it'll be their biggest adventure yet…

Kobold Country is the first expansion to Biscuit Fund Games' Goblin Country, a game of adventure, magic and family made in the Belonging Outside Belonging system popularised by Dream Askew and Wanderhome.
Originally produced and sold at Dragonmeet, Kobold Country provides a darker, more melancholic take on the Valley and the world beyond, with a set of five new playbooks and six new setting elements, Protect your allies as a patrol of Guards, or construct mysterious devices as the Engineer. Try to find space between the crushing authority of your Fortress home and the threatening Cities beyond. Build a community, and build it strong - but beware the wrath of your terrifying ruler, the Dragon!
Kobold Country can be played as a standalone game, but has been written with the assumption that you have access to a copy of Goblin Country. While it can be played outside of the book, explanations of certain mechanics, such as modifiable moves or the Countdown Clock, are not included in this expansion. If this is your first Belonging Outside Belonging game, it's probably best to meet up with the goblins first!

Physical copies are available for purchase at biscuitfundgames.com!
Purchase
Get this expansion and 1 more for $15.00 USD
View bundle
In order to download this expansion you must purchase it at or above the minimum price of $10 USD. You will get access to the following files:
kobold country spreads.pdf
2 MB
kobold country pages.pdf
2 MB